The Sun King, gender benders and feathers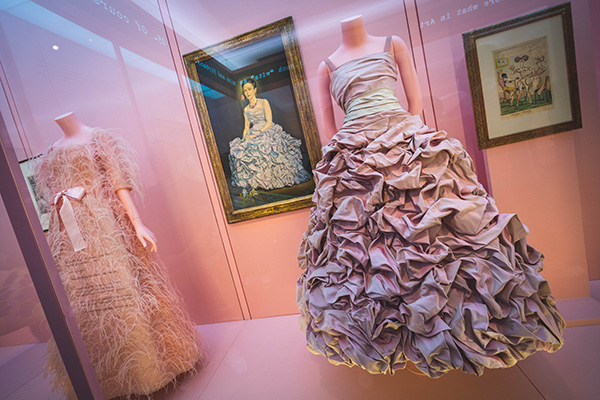 An exhibition at the Metropolitan Museum of Art has as its seed an old magazine piece that looked at what it meant to be camp
"The hallmark of camp is the spirit of extravagance," the American writer and political activist Susan Sontag wrote in her first major essay "Notes on Camp" in 1964. "Camp is a woman walking around in a dress made of three million feathers."
Fashion aficionados who have queued up for a long time outside the gallery at the Metropolitan Museum of Art in New York are guaranteed a close-up view of "three million feathers" in the form of a pink Cristobal Balenciaga gown from the Spanish fashion designer's autumn/winter 1965-66 collection.
With pink ostrich features sprouting all over the floor-reaching pink tulle dress and contrasting in terms of volume with a waist-cinching satin sash, the saccharine concoction provided a perfect footnote - this is perhaps not the intention of the designer - to Sontag's essay merely one year after its publication.