Street Heat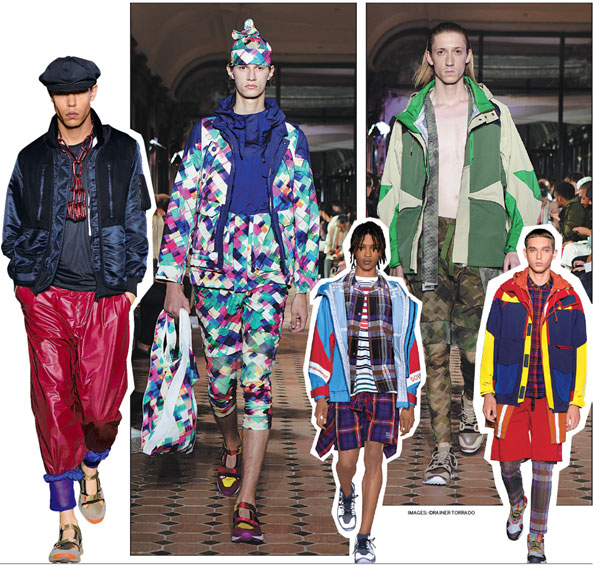 Pioneering Japanese street style label White Mountaineering brings 1990s hip-hop back to the runway with the spring/summer 2019 collection
Japanese designer Yosuke Aizawa, a protege of Junya Watanabe, has long been committed to blending traditional and street culture elements.
His brand, White Mountaineering, has become a top choice when for outdoor activewear with creative patterns and color matching.
After its initial success in Japan, it has become a worldwide phenomenon and has undertaken big-name collaborations with famous brands including Adidas and Timberland.
At Paris Fashion Week, the brand's spring/summer 2019 collection took to the runway with the theme "Connecting the Past and Future".
Inspired by the street-style standards of the 1990s, it centered on bright colors, plaids and stripes of various sizes.
Outerwear, trousers, shirts and shorts made of functional fabrics also caught the crowd's eyes. To hammer home the '90s style, the brand invited renowned Japanese hip-hop icon DJ Muro to produce the show's music; classic tracks by famed New York hiphop collective DITC added some heat from the street.
- CDLP