A class apart
By Zhang Lei | China Daily | Updated: 2019-06-15 12:17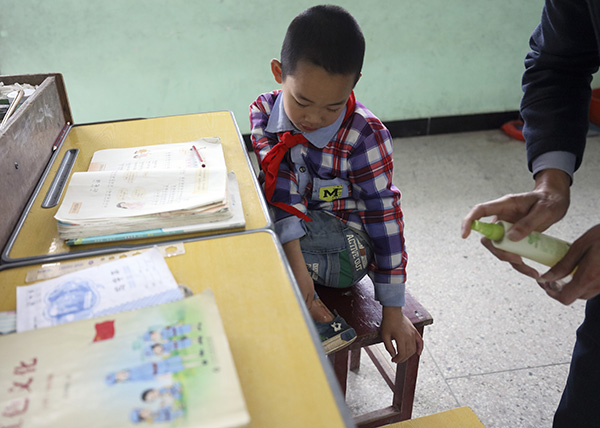 Sanhe Elementary School in Dabaidi township, Ruijin, Jiangxi province, is home to one teacher and one student
Surrounded by lush greenery and spring water, the Sanhe Elementary School in Dabaidi township, Ruijin, Jiangxi province is located in the depths of the mountains. There, teacher Wang Beihai takes care of his only student Chen Weiyu.
Chen Weiyu, 9, was born in a poor family. He lives with his grandfather, because his parents are migrant workers and usually not around.
In 2018, Chen, who had just entered elementary school had to travel back and forth on his grandfather's tractor for more than 20 kilometers to get an education, which was very inconvenient. In order to solve this problem, the local government decided that Dabaidi Central Primary School would take on the work of Sanhe Primary School near Chen's house from February 2019. And the school also hired one teacher, Wang Beihai, 46.