Washington wrong to believe trade relations zero-sum game
China Daily | Updated: 2019-06-17 07:55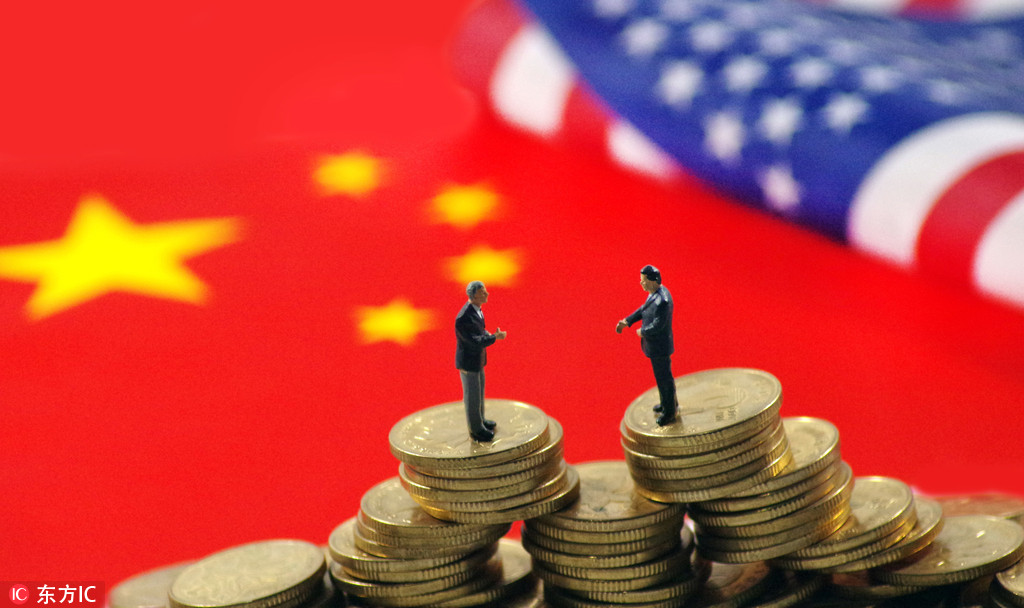 ON SUNDAY, the magazine Qiushi published an essay analyzing the ongoing trade frictions between China and the United States. Excerpts below:
More than a year ago, the US government unilaterally instigated trade frictions against China and since then it has constantly increased them. Its trade aggression has had a negative effect upon the whole world.
One key reason for the US administration launching trade frictions against China is that some of its officials believe that China has obtained huge profits from the bilateral trade relationship while the US has suffered.
That view reflects the "zero-sum game" mentality of certain officials in the US who pursue hegemony. In fact, there is ample evidence showing that China-US trade is mutually beneficial.
The volume of the trade in goods between China and the US had grown from less than $2.5 billion in 1978 to $633.5 billion now, while their mutual investment had grown from almost zero to a total of $160 billion. China and the US are now key investment partners to each other and their investment benefits both sides.
Further, in trade exchanges, the economy with higher efficiency benefits more. For long, US enterprises and residents have been enjoying cheap and good-quality goods from developing countries including China, while Chinese people have gained money with their hard labor.
Is the "fair trade" advocated by the US really fair?
Some in the US claim US-China trade is "unfair" because China has a trade surplus while the US has a trade deficit. They claim that all they want is "fair trade" that benefits US workers.
Is their "fair trade" really fair? No. In order to make the trade fair, both sides must give up the idea of hegemony and show ample courtesy to the spirit of contract in international trade.
The "fair trade" claimed by certain people in the US is not based on international rules, but based on the principle of putting "America first". Their main objective is for every economy to have the same market entry standard as well as tariff rates as the US. That is unfair because it ignores the right to development of developing countries.
A look back at history will show that US always upholds a double standard. When their industries are not so ripe, they want state support. When their industries are developed enough, they want free trade. When their industries are out of date because developing countries are catching up, they resort to protectionism again.
For long, there has been unfair trade worldwide, which means the US gets resources, labor, as well as products at very cheap prices from developing countries because it enjoys monopolies. The US has benefitted much from such unfair trade, yet when other economies start to break its monopolies, it complains about "unfair trade".
In order to realize their unfair goals, certain officials in the US resort to unilateralism and put their domestic laws over international laws. They also openly oppose globalization and exit from one international arrangement after another. Thus "America first" and unilateralism are dominant in a country that took the lead in founding international organizations decades ago.
By doing so, certain officials in the US have even deeper thinking. They hope to keep their hegemonic power forever, so they choose unilateralism, which is more aggressive. With that doctrine, they will try to contain any economy that might possibly catch up with the US, so as to further consolidate the hegemonic position of the US in international affairs.
That dream is illusive because modern technologies have already made it necessary for different economies to work with each other and promote the globalization of productive elements. No economy can maintain its monopoly by refusing competition, and no one can expel competitors from the global market.
Unilateralism has no future, that's a consensus reached by political scholars worldwide, including those in the US. Only by working with others will the US get more opportunities and more space for development.
In the era of economic globalization, trade protectionism is a poison rather than a good prescription. There is no winner in economic and trade frictions, and hurting people will also hurt themselves. While a few people in the US may benefit from the trade frictions ordinary workers will not.